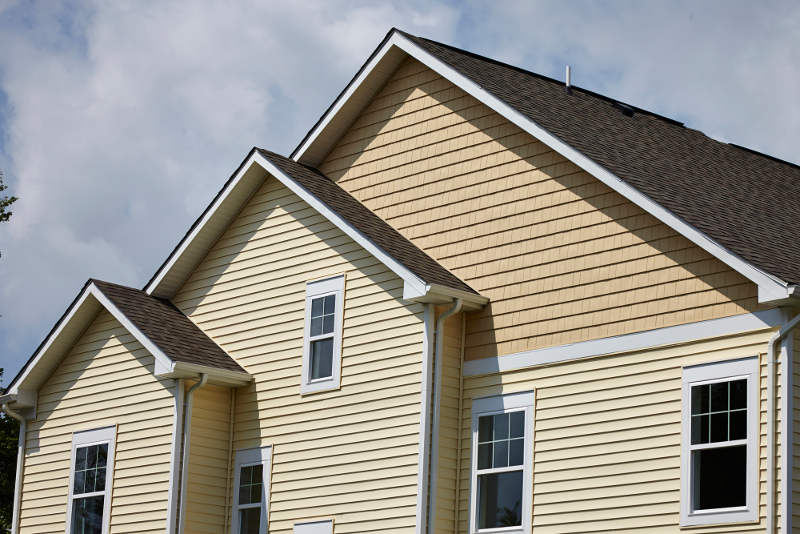 Your home's siding is one of the first things your visitors notice about your home.
Not only is your siding there for aesthetic reasons, but your siding also protects the structure and the interior of your Omaha home from the harsh Midwestern weather. Your home needs siding that adds value to your home and stands the tests of harsh winter weather. Your home's siding is worth investing in, and we know the importance of quality siding and professional, efficient siding repair or replacement services. Your Omaha home's siding should be insulated, durable, weather resistant, energy efficient, and add curb appeal to your Omaha home. If you are looking for a qualified and experienced home improvement company in Omaha that offers siding installation, repair, and more, Red Rhino Roofing offer quality siding solutions for you whether you need damage repaired or need to improve the look of your home. We offer a variety of siding options to meet your style, taste, and budget.
Red Rhino Roofing is a full service company that offer quality workmanship, whether you need your home's siding repaired or replaced. Red Rhino Roofing is dedicated to helping homeowners in the Omaha area improve the look and value of their homes. A variety of options are available for your home improvement, and you can expect superior customer service and a quality finished product from us. Contact Red Rhino Roofing about an initial consultation or home inspection. You and your family deserve a beautiful and safe home; Red Rhino Roofing can help you create a home that you can be proud of. Red Rhino Roofing has licensed, trustworthy professionals ready to complete a quality siding repair or replacement for your Omaha home.