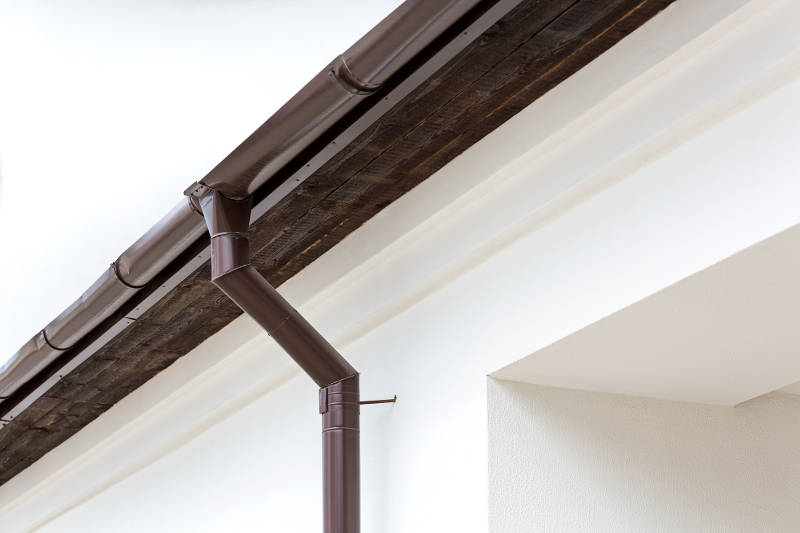 Are your gutters looking old, leaking, or damaged?
Midwestern storms in the Omaha area can damage your home's gutters. You may not realize the importance, but your home's rain gutters move water away from your home while adding value and protecting your property and the personal safety of you, your family, and visitors. You need experienced, licensed professionals who offer high-quality gutter solutions that won't break the bank. We want your Omaha home to have an effective and operational gutter system. Red Rhino Roofing offers gutter installation and repair services to the Omaha area. Whether you need a brand new, affordable gutter system for your home or repair on your home's current gutter system, Red Rhino Roofing is here to help you improve your family's home. We at Red Rhino Roofing install and repair your home's gutters to keep your home's foundation and exterior protected from water damage.
Red Rhino Roofing has experience in all kinds of gutter repair and replacements. We offer a variety of styles, colors, and options for gutters to meet our customers' needs. Red Rhino Roofing carefully removes your old gutter system so that no damage is done to your home. We have experience in gutter repair and replacement. Red Rhino roofing offers quality gutter materials, professional work, and great customer service. Every installation we do is customized to meet our customer's needs for their home. We're here in Omaha to help you with your home improvement. Contact Red Rhino Roofing for an initial gutter inspection or consultation for your family's Omaha home. Red Rhino Roofing has licensed professionals who are ready to get your gutter repair or replacement done on time with quality workmanship.