Although hail is only frozen water, it can have costly and damaging effects to your home and roof. The best roofers in Omaha know how damaging hail can be to a new roof in Omaha, and work hard repair roofs with hail damage regularly. Your Omaha roofing company is ready to come to your aid to ensure that your roof's hail damage is repaired in the best, and most effective way. Roof repair in Omaha is a great way to ensure that your roof continues to protect you and your home from the dangerous effects of storm damage in Omaha. This is why hail damage in Omaha is so damaging to your roof.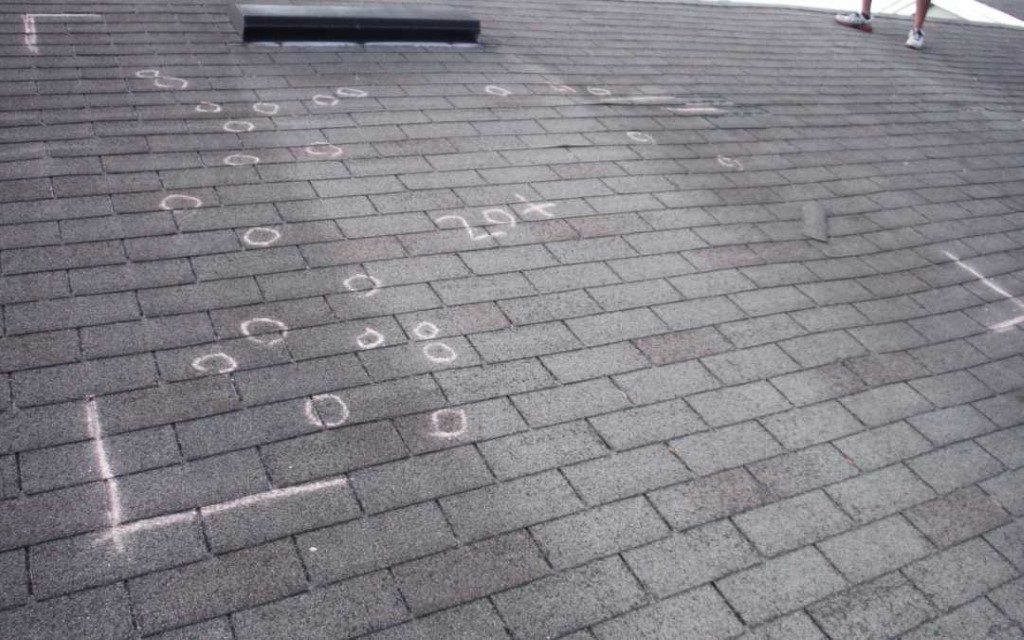 What Roof Damage Can Be Caused By Hail?
Cracks In Your Granule-Asphalt Surfacing
Exposed Fiberglass Mat
Fractured Fiberglass Mat
Loosening Of Self-Seal Strips
While it is common and possible to replace or even repaired hail damaged shingles, your roof might be in need of a full roof replacement if the damage your roof suffered from hail damage is too extensive. The potential for surrounding shingles to be damaged following a severe storm is common, and replacement might be the best solution.

The three components that Asphalt shingles are made of, fiberglass, an asphalt coating, and a granule covering, are easily damaged by hail. If the granules are exposed after a harsh hailstorm, they can be further damaged by harsh UV rays that your roof is consuming daily. The damage your roof suffers from due to a hailstorm only can get worse following a hailstorm. If these damages are left unfixed or unattended to, your roof's lifespan will decrease, and you may have to replace your roof sooner than you wished. Routine roof inspections and roof maintenance/repair are the way to ensure that you don't have to venture down that costly road of roof replacement.