Many home improvement projects require professionals, and roofing is one of them.  The best roofers in Omaha are not only here to ensure your roof is healthy and robust, but also that your home is safe from storm damage in Omaha.  Emergency roof repair in Omaha happens more frequently than you might think, and your trusted Omaha roofing company is here for you.  To keep your roof in good standing for years to come, here are four things to help you answer the question: When Do You Need Roof Repair In Omaha?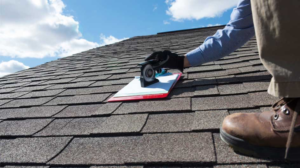 When To Go Pro
Whether you are suffering from hail damage in Omaha, or you have a new roof in Omaha, you might need to go pro and call a professional.  Contractor roofing in Omaha is there to ensure you have professional help when needed.  Call a professional if you see streaking stains on your shingles, or if your shingles are curled back or buckled.  Commercial roofing contractors in Omaha see this every day.  You might also need to call a professional if you notice your energy bills keep getting higher, or you notice mold in your attic.
It's All About Maintenance
You should clean your roof once a year.  Always clean your ventilation system of dust and cobwebs to ensure your exhaust vents are working correctly.  Caulk with a high-grade sealant around your pipes an vents or any other exposed metal.  This will help prevent rust.  Remember always to remove any leaves or other debris that rests in your gutters.  This will ensure that your roof or siding doesn't suffer from any leakage or water damage.  Call a professional to provide your regular roof maintenance is being done correctly.
Make It Last Forever
Asphalt shingle roofs tend to last around twenty years according to many tests and reports.  But did you know that if a roof installed correctly and if proper maintenance and professional roof inspections are kept up with that your asphalt roof could last a lifetime?  Call your trusted roofer today to ensure your roof is headed in the right direction.
People Notice
Your roofing material can actually increase your home's value and curb appeal.  This is another reason to not forget about your annual professional roof maintenance and inspections.  40% of what you see from the road is your roof, so make sure your roof remains healthy and beautiful.