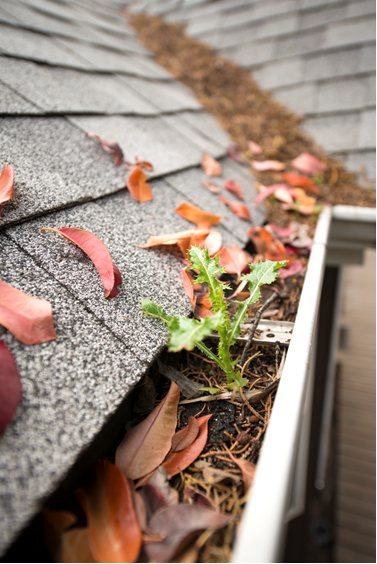 One of our favorite things about spring is that the weather finally warms up enough to allow us to get outside and start doing some spring cleaning, yard work, and home maintenance. Spring home maintenance should always include your roof, in part, because roof damage can lead to large-scale, costly repairs throughout your entire home. Storm damage in Omaha is common in the spring and typically effects roofs, gutters, and windows. As some of the best roofers in Omaha, we want to share with you some of the main roofing problems you may encounter this spring. These all could lead to emergency roof repair in Omaha if not attended to in a timely manner.
Leaks
Constant leaking in roofs can be a very common spring issue. In fact, roof leaks are the leading cause of water damage in houses. They often appear in spring as a result of ice dams over the winter. Once the ice and snow begin to melt, and the spring rains hit, you will begin notice the leakage in your roof. If
you are in need of emergency roof repair in Omaha because of speak leaks, Red Rhino Roofs can help.
Gutter Damage
Harsh winter weather can be extremely hard on your gutters. Additionally, dirt and debris from late fall and winter storms can clog your gutters and cause other damage. Consistent temperature changes and high winds, common in Omaha winters, also contribute to gutter damage and deterioration. A great Omaha roofing company, like Red Rhino Roofs, can help repair or replace damaged gutters.
Bird Nests and Animal Homes
When high winds, ice dams, and temperature changes begin to damage your roof, it commonly results in loose shingles, faulty flashing, and damage to chimneys or other roof structures. These areas become the perfect areas for insects, birds, and other animals—like squirrels or bats—to build homes. The additional weight of these animals and their homes can lead to even more damage to your roof. Calling a licensed pest control company or animal control can help you with safe removal of any wildlife living on your roof. Red Rhino Roofs can help you with any emergency roof repair in Omaha that may have been caused by the presence of animals or their homes.

Red Rhino Roofs can help you with any of these issues, or any spring roof maintenance needs you may have. Give us a call at (402) 502-4270