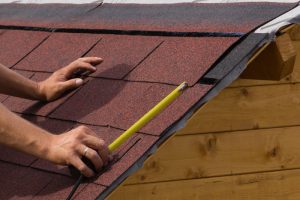 Have clawing or broken shingles? Bare spots on your roof? Leaking in your home? Damage from the harsh Midwestern winters? Not to worry, we handle all kinds of roofs in Omaha.
There comes a point in time where you need roof repair in Omaha and we are the best Roofers in Omaha. Your roof is an important part of your home, both structurally and aesthetically. Red Rhino Roofing is here to help your family find the roofing type, style, and color that will work best for your family's Omaha home. From the initial inspection to the finished product, Red Rhino Roofing makes the roofing process easy, offering a variety of options for your roofing needs. You should never settle for less when it comes to you, your family, and your home. Making a mistake on your roof repair or installation can cost you big in the long run. Make an investment in your family's home today by contacting us for roof repair or installation. Your roof is your home's first line of defense against the harsh Midwest weather.
Red Rhino Roofing is here to provide the best roof available to your family's Omaha home, whether it's a new roof in Omaha or emergency roof repair in Omaha. We have the experience needed to finish your roof on time and with superior quality. Red Rhino Roofing offers roof repair and replacement for your family's home in Omaha with many options of high-quality, durable materials. We will never compromise the quality of our work or our great customer service. We at Red Rhino Roofing pride ourselves in professional, quality roof installations and repairs. Red Rhino Roofing has licensed and insured roofing technicians ready to work on your roof repair or installation. Contact us with any questions or concerns about your home's roof, or about an initial inspection or consultation.