Nebraska is known for its notorious storms, which can wreak damage on your home in different ways. The strong winds that accompany the storms are notorious for blowing off shingles and can render your roof useless. Also, hailstorms are common in Nebraska and they fall with a vengeance that can break your roof. It is, therefore, vital to be prepared to face such times, when you need emergency roof repair in Omaha.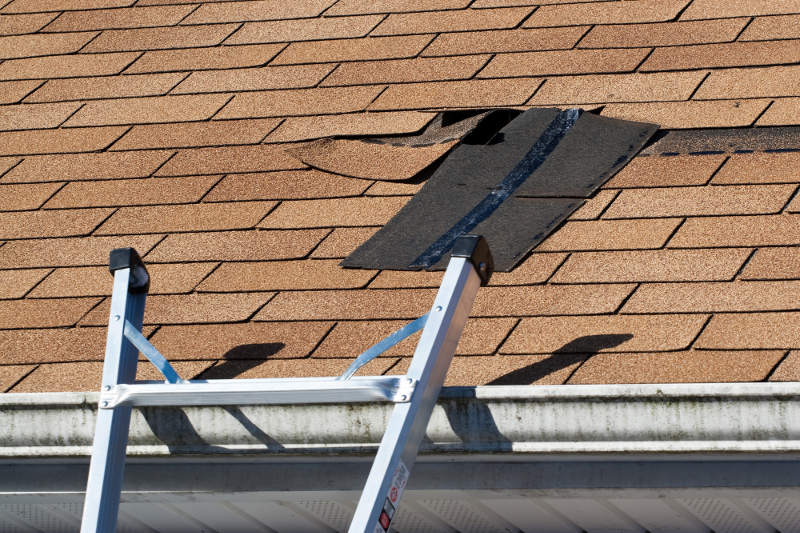 While storm damage is more common than other forms of damage, any damage poses a serious threat to the safety of your home. Water and gusty winds could find their way into your living space and make your home entirely inhabitable.
How we can help
After you notice any damage to your roof, contact us immediately to prevent escalation. We have an emergency response team that will be in touch with you in the shortest time possible. Once on site, we employ state of the art techniques to repair your roof. Our technicians are industry trained and experienced to handle emergency roof repairs with ease.
While at it, we fit the right roofing material for maximum durability and resilience to hail and storm damage.
Why choose our roof repair services?
After a storm or hail damage, your living space could be rendered inhabitable. In such instances, dealing with a reliable emergency roof repair company in Omaha is vital. At Red Rhino Roofs, our roof repair services are customized for the repair needs specific to homes in Omaha.
Finally, at Red Rhino Roofs, we have accumulated years of experience in roofing services, and we can help you resolve both storm and hail damage in your home.
Looking for an ideal emergency roof repair company in Omaha? Contact us today and speak to one of our technicians about a possible solution.