Roofs can often reach the end of their lifespan without enduring any severe storm damage in Omaha or emergency roof repair in Omaha.  Sometimes roofs just need to be replaced.  The best roofers in Omaha are here to ensure that your new roof is installed correctly, but also that you're ready for a new roof.  Contractor roofing in Omaha is essential.  Your trusted Omaha roofing company is here to make sure that your new or old roof will keep your home safe for years to come.  This is How To Know If You Need A New Roof In Omaha.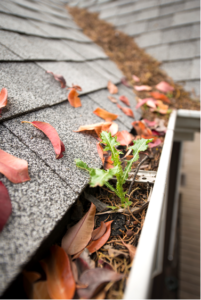 Signs From Commercial Roofing Contractors in Omaha
Shingle Edges are Curled or Cupped (even after roof repair in Omaha)
Bald Spots are seen where Granules are missing
Cracked Shingles are spotted (potential damage from hail damage in Omaha)
Your roof is at least 20 years old.

While modern shingles are produced with durability in mind, many factors can accelerate the aging of your shingles. If your roof is not adequately ventilated, it can negatively impact your shingles' lifespan.

Your roof looks worn down and old
Neighbors are getting new roofs.

Homes built around the same time period can often experience the same damage at the same time. If your neighbor's roofs are being replaced, it might be time to replace your own.

Dark Streaks are noticed.

Airborne algae can cause dark streaks on your roof. Although these streaks do not always harm your shingles, it is not healthy.

Moss Grows On Your Roof

Moss growth can be more of a cosmetic issue than a repair issue. Moss holds moisture against your roof's surface, and overtime in freezing climates can cause damage to the granules on top of your shingles.  Moss can be brushed off, but it won't prevent it from growing in the future.  Be careful not to damage your shingles while cleaning your roof's surface.
If installed correctly, your roof could last a lifetime, but often weather and other storm-related circumstances can hinder that.  Call your trusted roofer today, and consult with them about your roof's health, lifespan, and future.  If you need a new roof installed, there's no better time than today!