In many situations, the decision to replace or repair a roof is not an easy one.  If a single shingle or an isolated leak is found that affects only a small portion of your roof, the roof repair in Omaha will be your best bet; but when do you need a new roof in Omaha?  Emergency roof repair in Omaha is a call that we all need to make but hate making, but getting a new roof can be difficult in its way.  Here is an Omaha Roofing Company's guide to repairing vs. replacing a new roof in Omaha.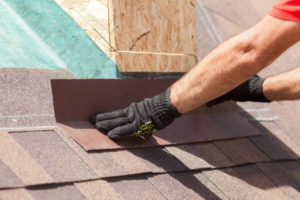 Roofing Material Choices
There are usually five most common roofing material options: Asphalt, Metal, Slate, Tile, and Wood.  Finding quality contractor roofing in Omaha is a wise decision because they can help guide you through the process of finding a new, or replacing an old with one of these five material options.
Asphalt Shingles: This type of shingle is easily the most popular roofing material choice in the USA.  It is cheaper, dependable, and easy for the best roofers in Omaha to install.  Unfortunately, they are one of the least durable options on the market.
Wood Roofing: This category of roofing material is no longer as popular as it once was.  Though its aesthetic appearance is unique and beautiful, wood roofing materials are more expensive than asphalt and require more maintenance than most other roofing material options.
Metal Roofing: This roofing material is gaining popularity with the general public as of late.  Though older metal roofing was rightfully accused of being noisy during rain showers, rusted frequently, and had poor insulation, they were beautiful in their own way.
Tile Roofing: Tile roofing is extremely popular in some regions of the country.  It is costly and very durable!  Tile roofing is an investment that will not only make your home more attractive but also raise its value as well.
Slate Roofing: This type of roofing material is pretty much the alpha and omega of roofing material options.  When it honestly comes down to durability, nothing can outmatch it.  Its appearance isn't for everyone, and it can be quite pricey, but you are indeed getting what you pay for.
Roof Repair in Omaha vs. a New Roof in Omaha
Some roofing material options are better candidates for repair than others.  When considering slate and tile, replacement is almost never a good choice.  Unless your slate or tile roof is more than 70 years old, there is a good chance that even extensive repair will be a better investment than replacement.  Wood roofs, however, fall into needing roof repair so frequently, that is often a good idea to replace the roof entirely when considering age and repair needs.
Asphalt is probably the most challenging material to deal with when trying to decide whether to repair or replace.  It is true that asphalt can be patched up over and over again, but it also right that it is likely to age far more quickly than other roofing materials.  The significant benefit of an asphalt roof is that it is affordable, and can be replaced slowly over time.  Listen to your trusted roofing contractor!  They will know what the best cost-effective and practical solution is to your roofing needs.