While most people look at spring or fall as the times for roof maintenance, your roof something that needs your attention all year long. Summer is an excellent time for roof repair in Omaha, especially if you have storm damage from one of Omaha's many spring storms. Here are 3 summer roofing tips from the best roofers in Omaha.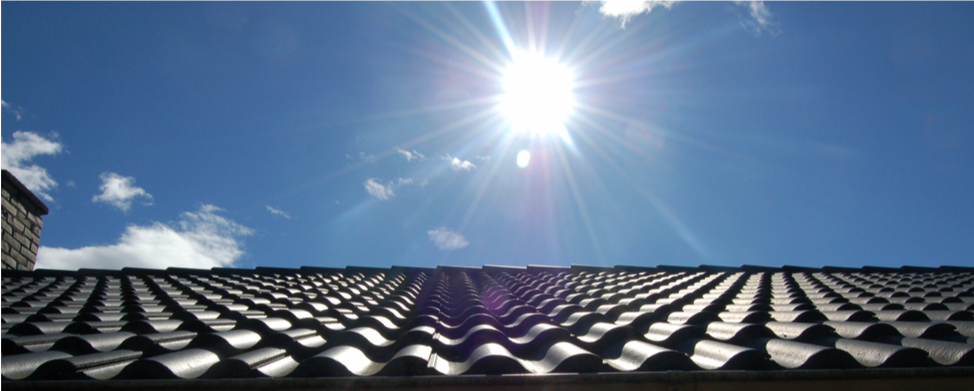 Look For Storm Damage
Storm damage in Omaha is widespread in the summer, after an extended Spring full of storms and high winds. This makes early summer a great time to take a peek at your roof to check for any damage. We recommend walking around your house and your property checking your roof for any missing or broken shingles or excessive debris from your roof. It's also not a bad idea to climb up on a ladder and take a closer look—leave walking around on your roof to the professionals! When you take a closer look at your shingles, you can look for any hail damage on to your Omaha home.
If you notice any damage, call an Omaha roofing company for a free inspection. You can also give us a call if you would just like professionals to take a look to be sure your roof is damage free and ready to go.
Make Sure Your Gutters Are Clear
Heavy spring rains can continue well into the summer. If you did not get a chance to clean your gutters this spring, make sure you get them cleaned out early this summer. If your gutters or drains get clogged, water can back up and cause damage to your roof. High winds and hard spring rains can cause a great deal of debris to get blown onto your roof and into your gutters. In fact, it is often a good idea to check your gutters and make sure they are clear, even if you did clean them out early in the spring.
If damage has already been done, calling the best roofers in Omaha can help you get a jump start on any roof repair or even a new roof that may be necessary for your Omaha home.
Check Your Ventilation
Did you know that the ventilation in your attic not only keeps your roof free of ice dams in the winter, but it helps keep your home cool during the summer, as well? Especially if you have noticed a spike in your home's cooling bills, summer is a great time to check to make sure your attic has proper ventilation and insulation. If you have any questions, an Omaha roofing company can help.
If you stumble across any issues with your roof during your summer maintenance checks, be sure to call the best roofers in Omaha. Call Red Rhino Roofs at (402) 502-4270 today to schedule your free roof inspection.